Does your team deal with a high volume of emails?
With Gmelius Rules you can now create auto-assignments in a round-robin manner.
In other words, you can automatically distribute emails across your teammates with the least number of open conversations.
Do not want certain team members to be part of the automated round-robin assignments? Simply exclude them in a couple of clicks.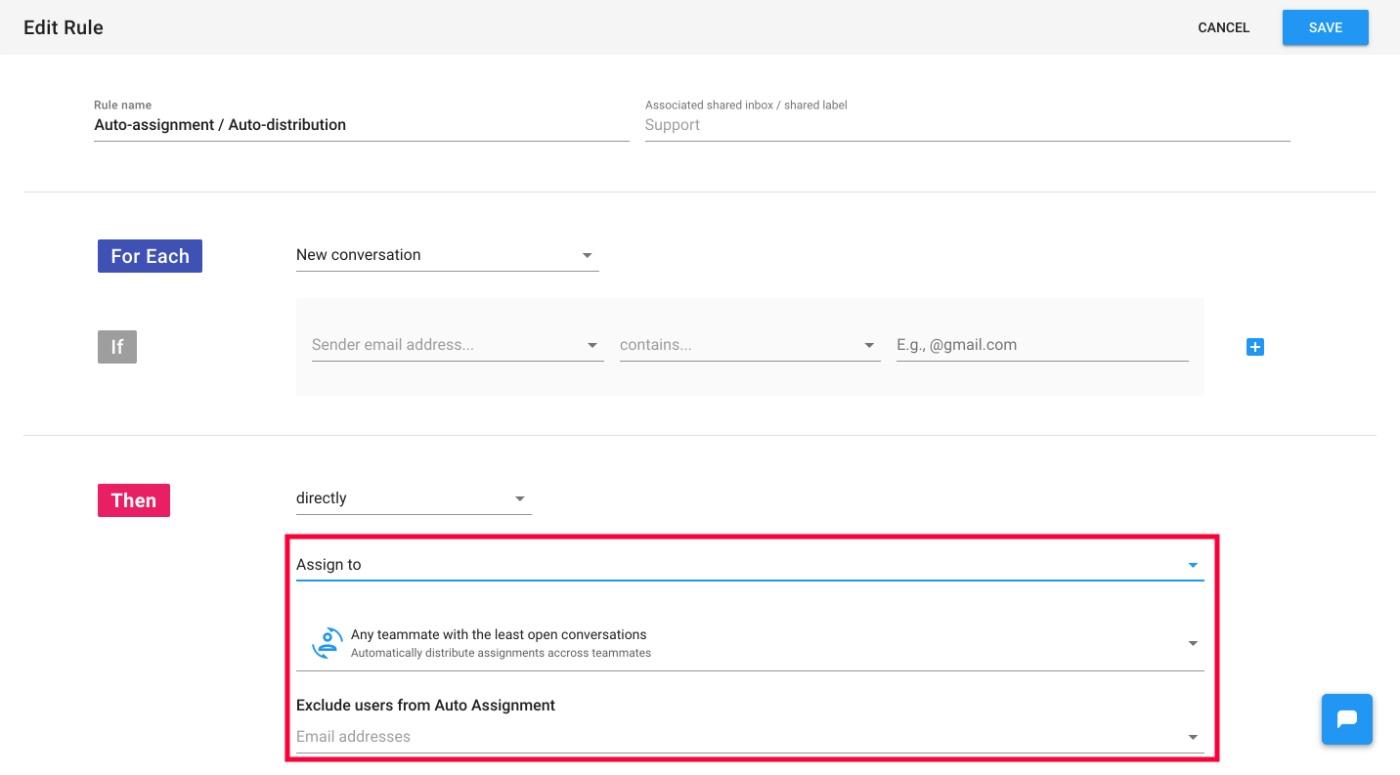 Need more info to get started? Check our help center article.