Shared Gmail labels allow you to efficiently organize your project and client communications and collaborate on them as a team in real time.
Here are the 3 tips to help you make the most of your Shared Labels:
🔄 Share an existing label and all its emails at once
It only takes a few clicks:
1) Access your Dashboard
2) Share your Gmail label with the team
3) Hover over the 3-dot icon next to a Shared Label which emails you want to sync with your team
4) Select "Synchronize history"
That's it! All prior emails are now visible to your team.
🗂 Organize any project into multiple sub-projects
Exactly as with your parent Gmail labels, Gmelius lets you transform Gmail sub-labels into nested Shared Labels. Here's how.
💥 Manage Gmail labels from Slack
It only takes a few seconds to synchronize your shared Gmail labels with your Slack channels. Get important email updates and collaborate on emails both from Gmail and Slack. See here how.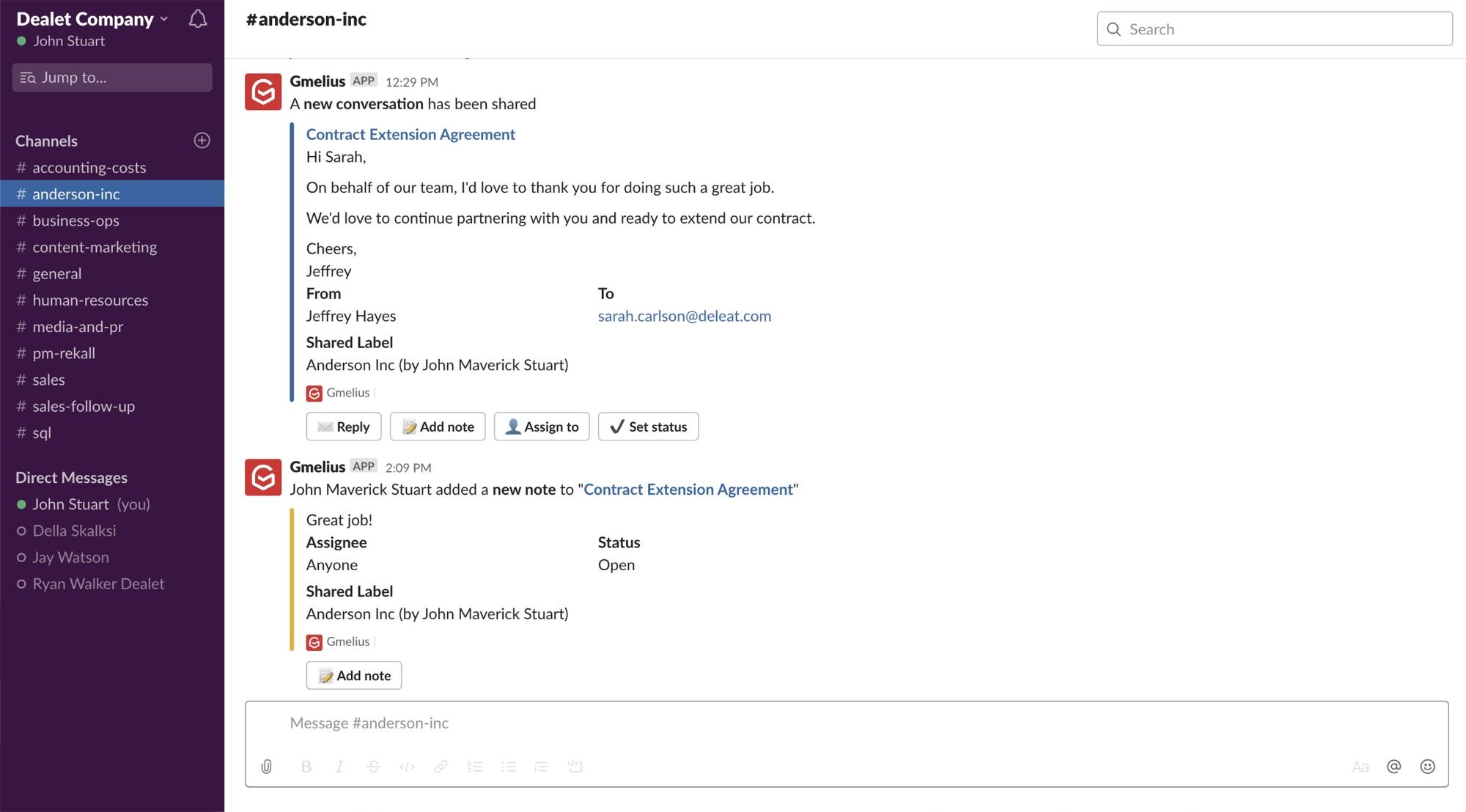 Ready to bring email collaboration to the next level? 🚀