During our last webinar, we discussed how the combined power of Gmelius and Zapier could help you optimize and automate your daily workflows.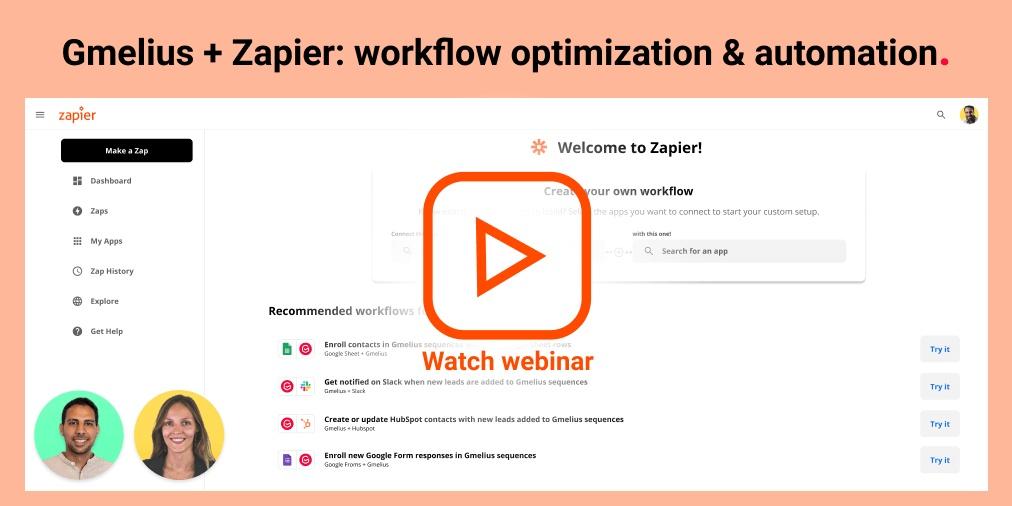 If you couldn't watch us live, you can now watch the recording here. 👈
And if you need help to get started with Zapier, check our detailed guide.