Do some conversations require your attention as soon as a new email hits a thread? We hear you!
Focus on what matters and take actions faster with customizable desktop notifications.
Adjust your notifications for each shared inbox and label.
☝ ️Slide the toggle once to receive notifications only for new conversations.
✌️ Slide it twice to be informed on each new email within a conversation thread.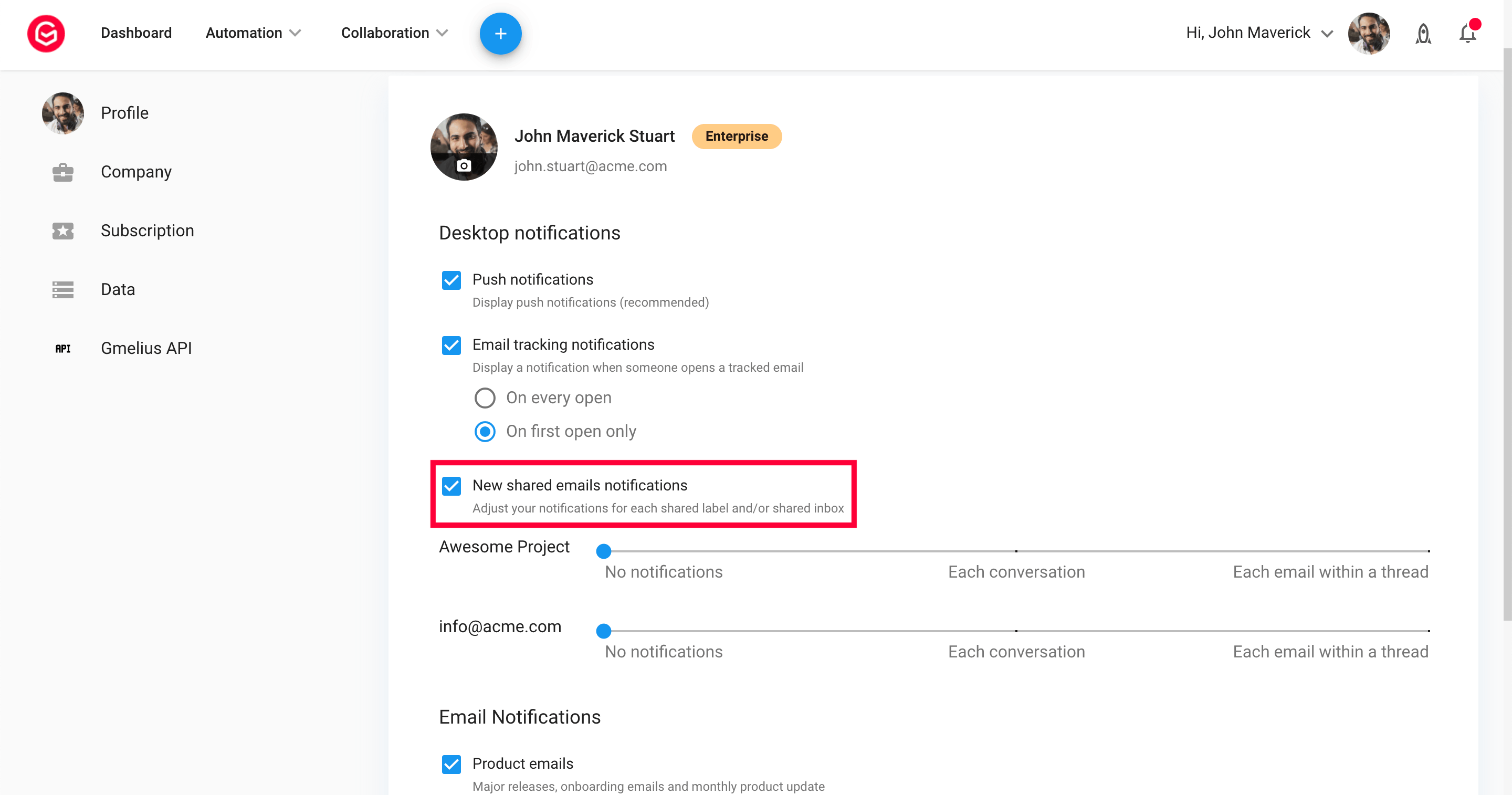 Are you ready to configure notifications your way?