Have you already noticed a new "Mine (all)" folder on the left sidebar of your inbox?
With it in hand, you can now get a full picture of your todo-s and efficiently plan your workweek.
🤔 Need a quick scan of all emails assigned to you?
👉 Find all your conversations (including attached notes and tags) in the "Conversations" tab.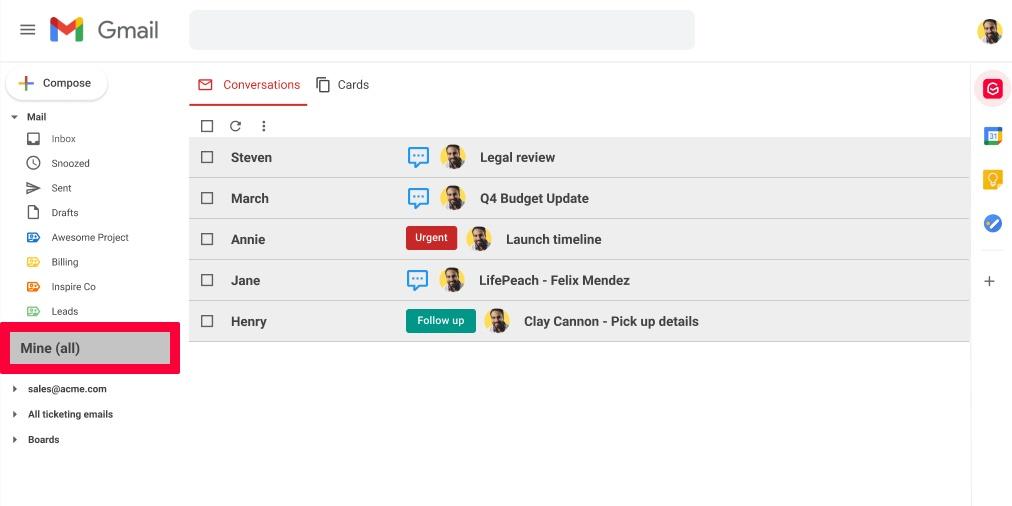 🤔Have a lot of tasks to deal with across different boards?
👉 Filter and sort all tasks assigned to you under the "Cards" tab.
💡 Filter your tasks by Boards, Columns, Tags, and Creators to:
Focus on a specific project
View tasks united by a concrete topic
Target tasks only at a certain stage of a project
Find tasks a specific teammate assigned to you for help
💡 Sort cards by Due date, Priority, Board name, or Subject to:
Plan your daily / weekly todo-s
Focus on most urgent cards
Complete tasks on time
Prioritize projects
Any thoughts? What's your favorite way of using the "Mine (all)" folder?
Let us know in the comments. 👀