Our smart workflow automations not only triage your inbox faster but also speed up your team's processes overall.
Create a new workflow automation rule for immediate productivity gains!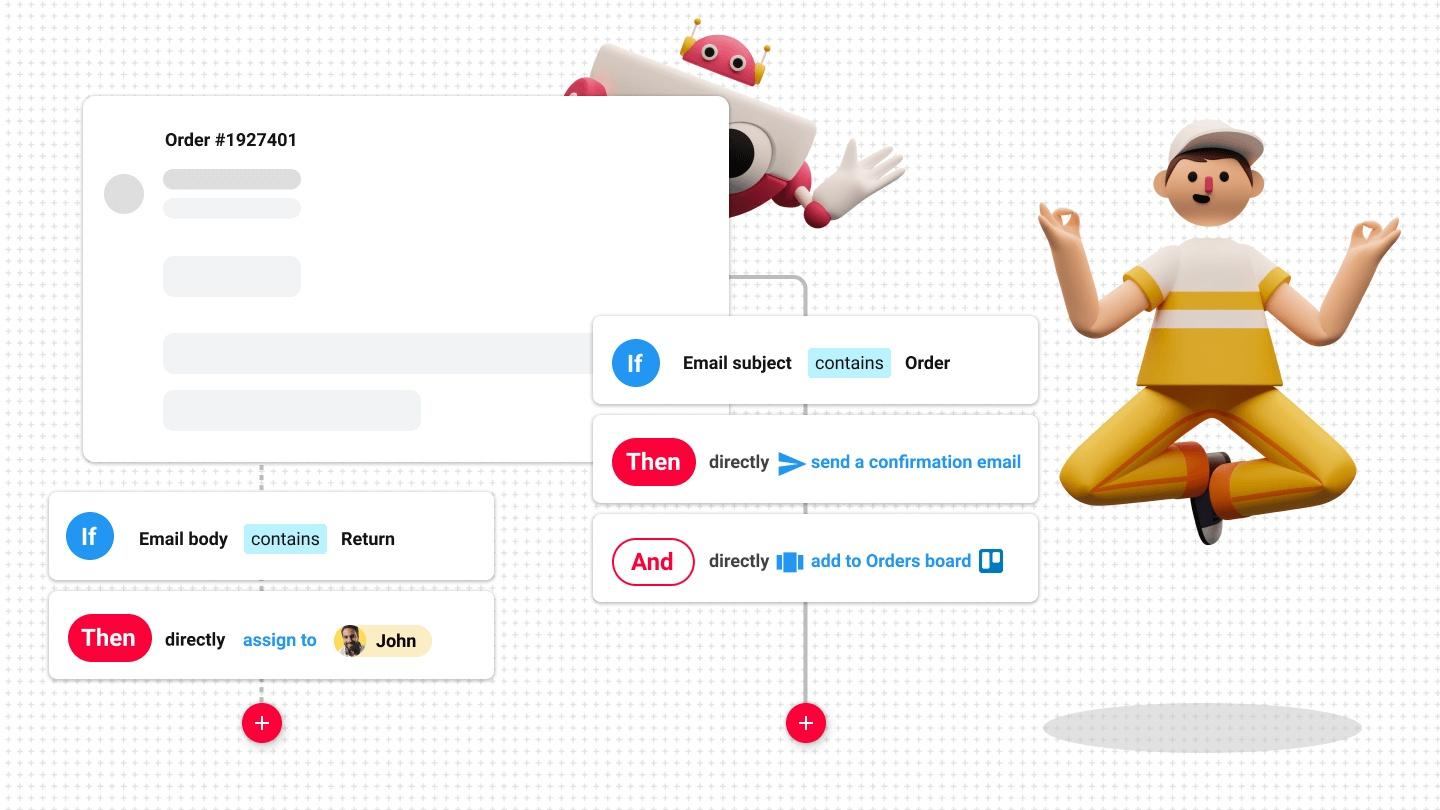 Here are 6 ways to cut down the grunt work:
😎 Set up auto-replies for your shared inboxes
🙋 Auto-assign emails and tasks to specific teammates
🆕 Drive your teammates' attention to crucial emails - move selected conversations to their personal inboxes
🙌 Automatically distribute workload based on your team's availability
🗂 Optimize your pipelines by automatically adding conversations to the right board
⏳ Build time-bound rules to improve your customer service
Need help to get started? You'll find all the resources in our Knowledge Base.