There might be some common phrases that you type over and over again.
• Email closings
• Information recaps
• Needed lists of documents
• Customer and employee onboardings
• or any other repetitive parts of your emails
Simply save them as email templates and add them into the body of your email with a quick backslash "\".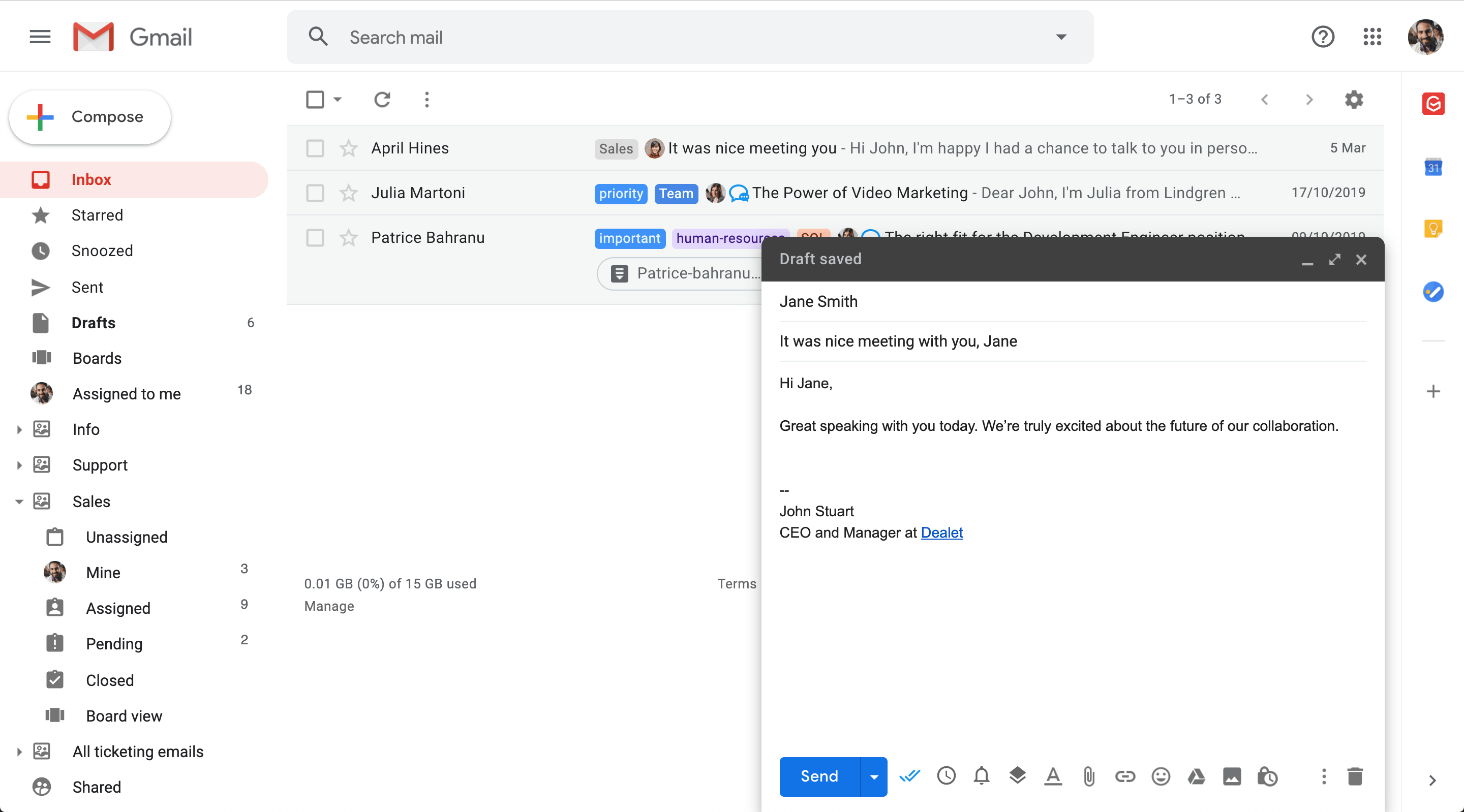 Check out this article for some inspiration on the best email templates and snippets.