During our last webinar, we spoke about remote teamwork and ways to simplify and optimize it.
Couldn't watch us live? You can now find the recording here, and learn how to:
🌟 Optimize your Gmelius setup
🧰 Organize your remote tech stack and workflows
🙌 Manage your team while dealing with a million other things while working from home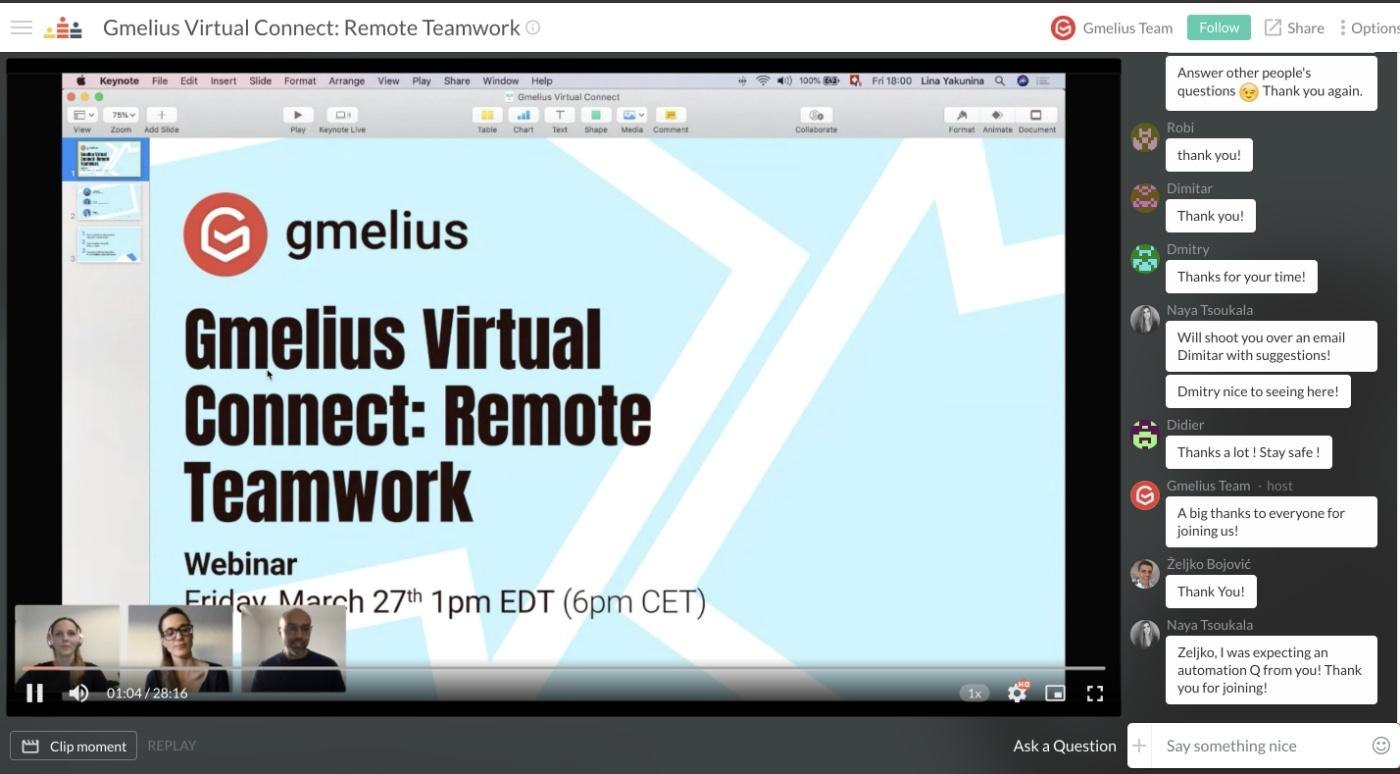 Feel free to let us know which other topics you'd love us to cover in the upcoming webinars. There are many more to come. So stay tuned!